Team Member Spotlight: Ray Smith
Meet Ray Smith – well, actually if you've ever been to the Club, you've probably met Ray Smith already. Ray is Devou Golf & Event Center's Man About the Course. You may find him in the Cafe mopping the floors and cleaning the tables, or on the course fixing ball marks on the greens. He can also be found greeting golfers, playing in the Thursday morning senior league, giving tips to Don and chatting with friends on the patio.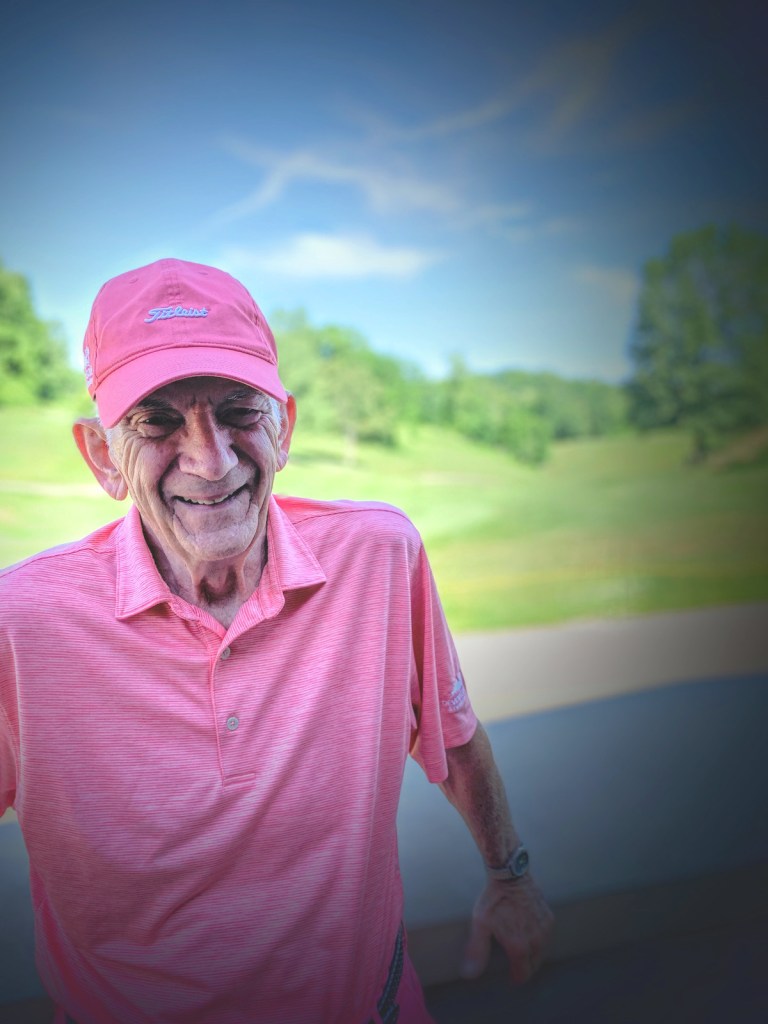 Ray is a big fan of Devou and has been for most of his young 80+ years. Born in Northern Kentucky, Ray first played Devou at age 13, "when it was only 9 holes and no carts." After graduating from Covington Catholic, Ray spent time at the University of Kentucky and Villa Madonna College (now Thomas More) before starting a 60+ year career in banking. He rounded out his formal education at Xavier with a Master's Degree in Management. However, Ray has never stopped learning, from enlisting in the Naval Reserve to ministries studies with the Diocese of Covington. He taught night school at Thomas More, and continues to pursue his lifelong passion of journalism, writing currently for The Messenger, the official newspaper of the Diocese of Covington. In recent years he has also revisited his love of acting with award winning roles at the Stained Glass Theater and The Carnegie.
Ray stayed close to home after finding the love of his life, Peggy, and settling down. Together for 59 years this year, they raised 8 children in Park Hills. That family has grown to include more than 24 grand children and great grand children.
These days, working part time at Devou Golf Course since his retirement from banking, Ray is a fixture at the Clubhouse. He can be found working Monday, Wednesday & Friday mornings or golfing on Thursdays. His impact on the staff and golfers is immeasurable. His joy to be at work is palpable. "This is my dream job," he says. Devou Golf is certainly lucky to have him. Be sure and say "Hey" to Ray next time you come in!