Devou Golf & Event Center News
---
COVID-19 Protocols in Place
Updated April 2, 2020
We are open, but the course is WALKING ONLY!
We pride ourselves in providing a safe environment for our guests and employees. As such, the Devou Golf & Event Center will be open for golf but on a limited basis only. To ensure the safety of everyone we are taking the following steps:
Golfers will be able to walk the courses only
Tee times are 16 minutes apart
The clubhouse will be limited to 3 guests inside at a time
All high traffic touch points are being sanitized on a frequent schedule
No merchandise or food will be sold
Social Distancing protocols must be maintained. Violators will be asked to leave the facility
If you would like to pre-play your round of golf, please pay via phone at 859.431.8030 and give your credit card information to a staff member.
Thank you for your continued support and patronage. Please everyone be safe.
The Management Team at Devou Golf & Event Center
---
Golf Outings & League Play Update
April 2, 2020
All scheduled Golf Outings have been cancelled for the duration of the State of Emergency in Kentucky. When we return to normal operations, golf leagues & golf outings will take place as planned. Every accommodation will be made to re-schedule any cancelled leagues or events.
---
We can continue to host previously scheduled leagues with restrictions in place.
During this State of Emergency, tee times are every 16 minutes instead of every 8 minutes, meaning each league will have access to 50% of their tee times.  In other words, if your league has 4 tee times (16 golfers), you will have access to 2 tee times (8 golfers). 
There is no requirement for any league play during this State of Emergency. If a league chooses to not play at all, there will be no penalty.
As a reminder, the course remains walking-only and social distancing protocols must be maintained at all times.
If you have questions, please call us 859.431.8030.
---
New Superintendent Announced
March 26, 2020
Devou Golf & Event Center is excited to announce the addition of Matt Haney as the new Devou Golf Course Superintendent.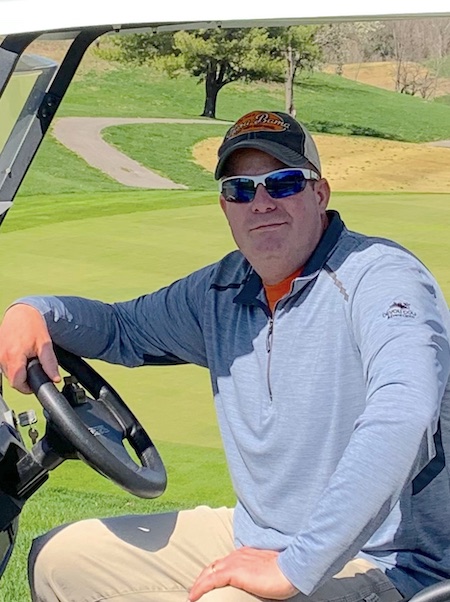 Matt brings over 20 official years of experience to the roll, but golf is truly in his blood. As the 7th golf superintendent in his family reaching back to his grandfather in the 1930s, Matt was raised on and around golf courses throughout Northern Kentucky.

"This opportunity is exciting for me, having played on this course as a kid and even having worked here in the past," stated Haney. "It's really a great fit and I couldn't ask for a better course to be part of."
When he's not working, Matt and his wife of 17 years, Melissa, stay busy keeping up with their 2 daughters, Riley & Charlotte.
---
Youth On Course
April 1, 2020

Youth On Course provides youth ages 6-18 with access to life-changing opportunities through golf. The program offers members access to golf for $5 or less at more than 1,200 participating courses, including Devou Golf Center. YOC sets members up for success beyond the green with a college scholarships programs as well.
---
New General Manager Announced
January 23, 2020
Devou Golf & Event Center is excited to announce Don Tillar, Jr., as the new General Manager!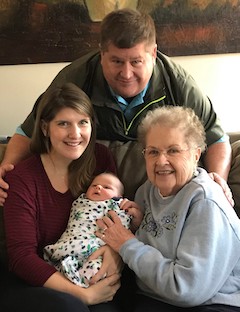 Don joins Devou Golf & Event Center with 15 years in the golf business – 12 years as GM of municipal public golf courses. Born and raised in Cincinnati, Don grew up in Pleasant Ridge and graduated from St. Xavier High School. Following high school, he attended the University of Notre Dame. Don has worked out-of-town for the past 12 years and is very excited to get back to the Greater Cincinnati area. He loves Skyline Chili, Graeter's Ice Cream, Grippo's BBQ chips and Glier's Goetta.
Don has 2 daughters and 1 granddaughter who live in Richmond, Virginia.
Welcome, Don!