Devou Golf & Event Center News
COVID-19 Protocols in Place
Updated July 7, 2020
Pro Shop
Tee Times 10 minutes apart
3 golfer limit in the Pro Shop
Golfers to swipe their own credit cards
No handshakes, fist bumps or any physical contact
Employees to wear gloves
All employees to have their temperature checked and logged at the beginning of their shift by the Manager On Duty
Surfaces, door handles, etc. to be disinfected and sanitized regularly throughout the day
Sneeze Guard installed in Pro Shop
Interior doors propped open
All Golfers must practice Social Distancing at all times and will be asked to leave the property if observed violating this standard
Golf Outings/Shotgun Starts are now allowed but limited to 50 participants
Golf Course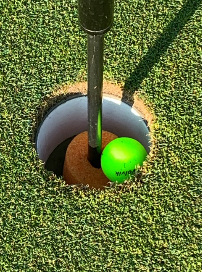 Pool Noodles have been added to the bottom of the flagsticks to stop the ball from falling into the bottom of the hole
Must leave pin in the cup
Bunker rakes removed from golf course
All water coolers and ball washing stations have been removed
DO NOT TOUCH THE FLAGSTICK!
Golf Carts
Will be disinfected before each use utilizing EPA Approved Virucide Maxim Non Acid Disinfectant Cleaner
2 golfers per golf cart
Café – 9am – 9pm Daily
Limited Hours
Limited Seating
Limited Menu
Café Menu
Menu to be printed on copy paper and disposed after 1 use
Café Operating Protocols
Employees to wear PPE (masks & gloves)
All employees to have their temperature checked and logged at the beginning of their shift by the Manager On Duty
All utensils, condiments, napkins, etc. removed from Café floor, only disposable items used and dispensed by employees
Hand sanitizer provided for guests & employees
An employee will be dedicated to disinfecting surfaces throughout the facility throughout the day. It will be his/her primary task
Café Seating
Limited to 50 Guests
Limited to 7 Guests waiting in line for To-Go orders
Guests in line must stand on the "Stand Here" floor stickers
Patio seating limited to 10 per table
6′ of social distancing must be maintained between tables
Thank you for your continued support and patronage. Please everyone be safe.
The Management Team at Devou Golf & Event Center
---
Event Guidelines for KY Released
Updated July 17, 2020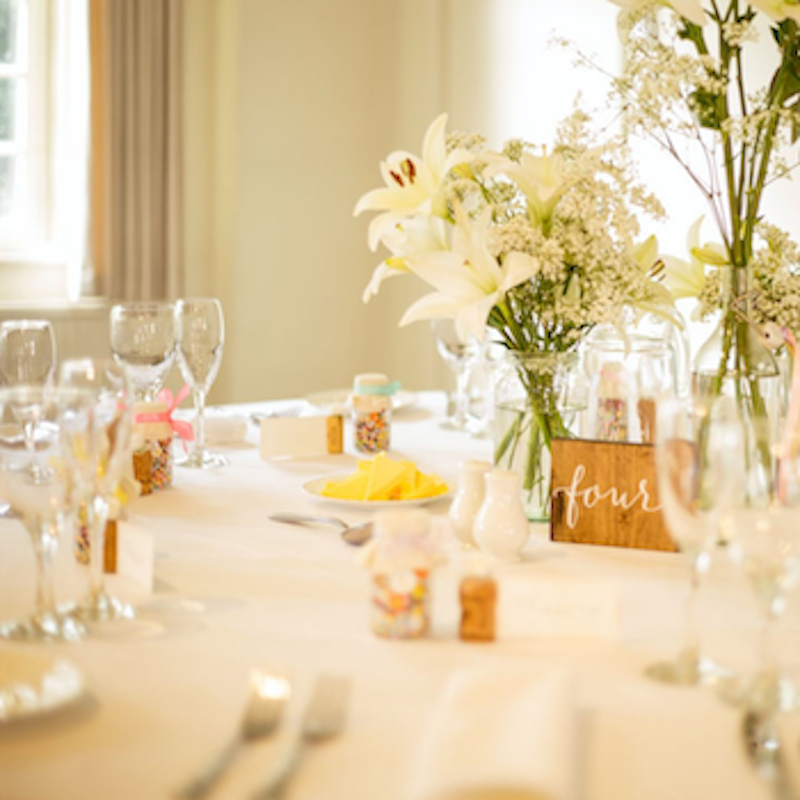 We are excited to announce we can celebrate together again in Kentucky!
The state released updated guidelines effective June 29th, 2020, for wedding & event venues. While this list of "Do's and Don'ts" seems extensive, the important fact is we can once again welcome weddings & receptions to Drees Pavilion and Devou Golf & Event Center.
An extensive list of guidelines are listed below along with links to the official documents, but here are some highlights:
The number of guests shall not exceed 50% of the maximum permitted occupancy, meaning Drees Pavilion can accommodate 150 guests; Devou Golf & Event Center – 100 guests
Devou Properties must maintain a record of attendees and their contact information, telephone number preferred, and cooperate with state and/or local public official request(s) to notify attendees if the event is linked by contact tracing to high risk of COVID-19 exposure.
Events will be set with tables of 8, placed six feet apart for safe social distancing.

Couples will be provided a room layout to assign seating for each of their guests in the safest manner.
Persons not living within the same household are not permitted to sit at the same table.
Guest arrival
A member of our team will meet guests at front door to inform them of their seating assignments in lieu of common touch seating assignment charts or objects
Masks are required to be worn by all guests unless they are seated or eating/drinking
No common touch guest book or signature item
Appetizers will be served table-side
The bar will be open to guests but social distancing in line will be required
Guests are to remain seated when eating or drinking
Wedding Formalities
Bridal party introductions – no changes
Welcome & Blessing – no changes
Speeches – no changes
Cake Cutting – cake table will be located on dance floor with at least 6 ft separation, possibly with stanchions surrounding; cake will be moved to the kitchen to be plate served after dinner

Idea! Consider a small cake being presented to the couple for cutting

Bride & groom's first dance – no changes
Parent dances – no changes
Dinner service
Silverware will be rolled in a linen napkin at each place setting
Water will be served to guests upon request
Salad will be served to each guest followed by dinner service
Wedding cake or desserts served table-side
Entertainment
The dance floor will be available if social distancing protocols are being followed
The dance floor can be marked to remind guests of social distancing
Emcee/DJ will assist with social distancing on the dance floor
To help keep you and your guests safe
Team members will have temperatures checked and will be given a pre work health screening
All doors that can be propped open safely will be to lessen contact to surfaces
Team members will be assigned to sanitize surfaces and bathrooms throughout the evening
Covid 19 required posters to be posted at front doors
Staff to wear face coverings at all times
The complete state issued document may be found here.
For further information, access the requirements for Restaurant and Bars (which also inform this list) here. Please keep in mind that we are ready to assist in understanding and interpreting these procedures for each specific event. Call us with any questions or concerns you may have.
As always, this information is subject to change and we will keep you informed as much and as quickly as we can. We are excited to work to ensure and safe and successful celebration on your big day!
---
New Superintendent Announced
March 26, 2020
Devou Golf & Event Center is excited to announce the addition of Matt Haney as the new Devou Golf Course Superintendent.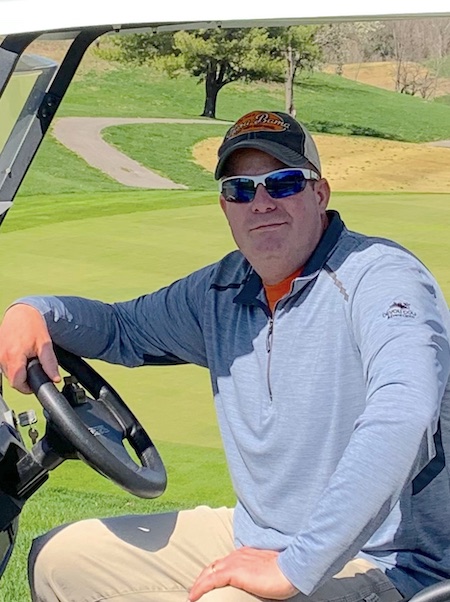 Matt brings over 20 official years of experience to the roll, but golf is truly in his blood. As the 7th golf superintendent in his family reaching back to his grandfather in the 1930s, Matt was raised on and around golf courses throughout Northern Kentucky.

"This opportunity is exciting for me, having played on this course as a kid and even having worked here in the past," stated Haney. "It's really a great fit and I couldn't ask for a better course to be part of."
When he's not working, Matt and his wife of 17 years, Melissa, stay busy keeping up with their 2 daughters, Riley & Charlotte.
---
Youth On Course
April 1, 2020

Youth On Course provides youth ages 6-18 with access to life-changing opportunities through golf. The program offers members access to golf for $5 or less at more than 1,200 participating courses, including Devou Golf Center. YOC sets members up for success beyond the green with a college scholarships programs as well.
---
New General Manager Announced
January 23, 2020
Devou Golf & Event Center is excited to announce Don Tillar, Jr., as the new General Manager!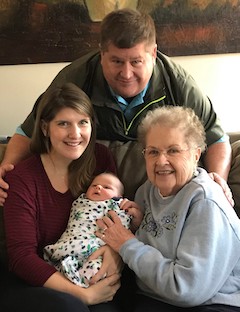 Don joins Devou Golf & Event Center with 15 years in the golf business – 12 years as GM of municipal public golf courses. Born and raised in Cincinnati, Don grew up in Pleasant Ridge and graduated from St. Xavier High School. Following high school, he attended the University of Notre Dame. Don has worked out-of-town for the past 12 years and is very excited to get back to the Greater Cincinnati area. He loves Skyline Chili, Graeter's Ice Cream, Grippo's BBQ chips and Glier's Goetta.
Don has 2 daughters and 1 granddaughter who live in Richmond, Virginia.
Welcome, Don!