Catering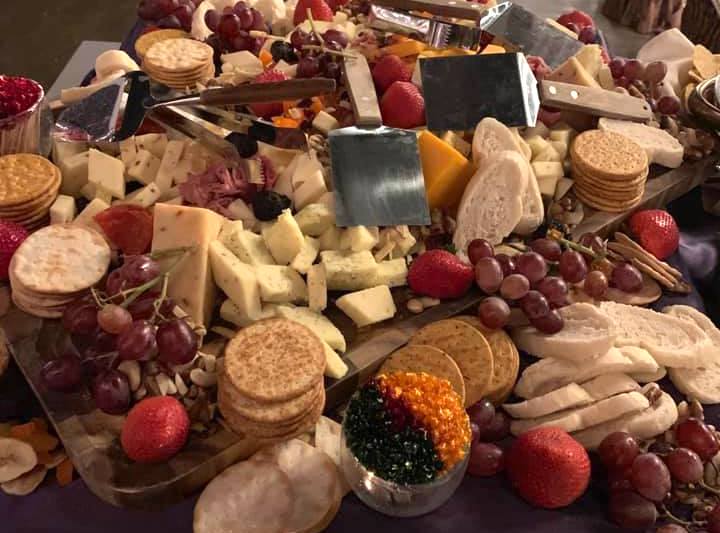 We offer full service onsite catering to make your planning process easy! Our select caterers, listed below, can create most any appetizer options, food stations, dinner & brunch menus. Also, choose from a wide selection of beverage packages including open bar.
---
Our only limitation is your imagination. With over 20 years combined experience, our goal is to take the worry out of your event and see it through, so that you and your guests' expectations are exceeded. Specializing in one-of-a-kind "unique" events, we turn your ideas into reality!
---
Whether you're throwing a party at home or hosting a major event, let Chef Barone's Catering take care of the cooking. As a skilled caterer in Fort Wright, KY, Chef Barone's Catering has the tools and experience to help your soiree go off without a hitch.
---
Elegant Fare's purpose is to orchestrate a catered event that delivers to you a modern, worry-free experience and timeless values – delicious food, impeccable service, and artistic presentation.
---
From small and intimate parties to large receptions, Jeff's experience and professionalism show through at any location. Our reputation has been built upon our courteous and efficient service staff and exemplary food.
---
McHale's Events and Catering will provide the Greater Cincinnati community with exceptional cuisine and unparalleled client experience in our dedicated venues while allowing the McHale's team the opportunity to grow professionally and personally.
---
We ensure that every event is attended by smiling and attentive staff and highlighted by unforgettable cuisine marked by consistently simple, yet elegantly prepared meals, using only the finest, freshest and most local ingredients available.
---
Beverage & Bar Options
For printable information, click here.
Simple Beverage Package 1
Coffee | Tea | Soft Drinks | Lemonade | Dispensed Water
Beverage Package 2
All Simple Beverages + House Beer & Wine
Beverage Package 3
All Simple Beverages + Premium Beer & Wine
Beverage Package 4
All Simple Beverages + House Beer & Wine + Liquor
Beverage Package 5
All Simple Beverages + Premium Beer & Wine + Liquor
Beverage pricing is for a minimum of 50 guests and will be served in a four hour window. A cash bar is available for $125 plus the actual cost of beverages sold in the Devou Park Golf Cafe and Grill.
House Beer: Budweiser, Bud Light, Miller Lite, Michelob Ultra, O'Douls
Premium Beer: Rhinegeist, Bud Light, Miller Lite, Michelob Ultra, O'Douls & White Claw
Wine: Chardonnay, Cabernet & Moscato
House Liquor: Jim Beam, Smirnoff, Gilby's, Dewars, Amaretto, Seagrams 7, Bacardi, Captain Morgan's
Premium Liquor: Maker's Mark, Tito's, Tanqueray, Dewars, Amaretto, Seagrams 7, Bacardi, Captain Morgan's