Team Member Spotlight: Sean Macke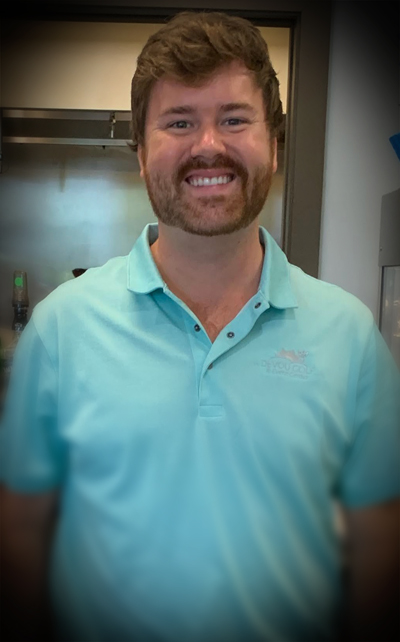 Sean Macke has been an integral member of the Devou Golf & Event Center management staff for over 6 years. In his role as Assistant General Manager – Cafe, Sean oversees the day to day operations of the restaurant and bar area of the Clubhouse.
Sean's history with Devou Golf goes back much more than 6 years, though. He grew up on Audubon in Park Hills, just behind the 10th fairway. After graduating from Holy Cross in 2011, Sean studied at NKU and BCTC. Then, lucky for us, Sean found a home working here at Devou. Having played at Devou throughout much of his life he has a special appreciation for Devou Golf Course, and the people who frequent both the course and the cafe.

As the Cafe manager, Sean likes to keep the menu and drink options up to date with current trends. He is always interested to hear guests' feedback on the menu, which is constantly evolving. In the works currently are new deluxe burger options, fried chicken sandwiches and even a braunschweiger sandwich. However, Sean is a traditional guy, claiming his favorite menu items remain the standard burger and fries.
When asked about the best part of his job, Sean replied, "The unexpected. Every day brings something new, but the people here remain consistently great to see each day." His goals for the Cafe? "Making it a place that everyone can come to unwind, be comfortable and feel like they are at home. Whether they are golfers or not, everyone is welcome to come get lunch or dinner and unwind with us. I want people to come for the food and stay for the community."