New General Manager Announced
October 11, 2022
Devou Golf & Event Center is excited to announce James "Jimmy" Boyer as the new General Manager!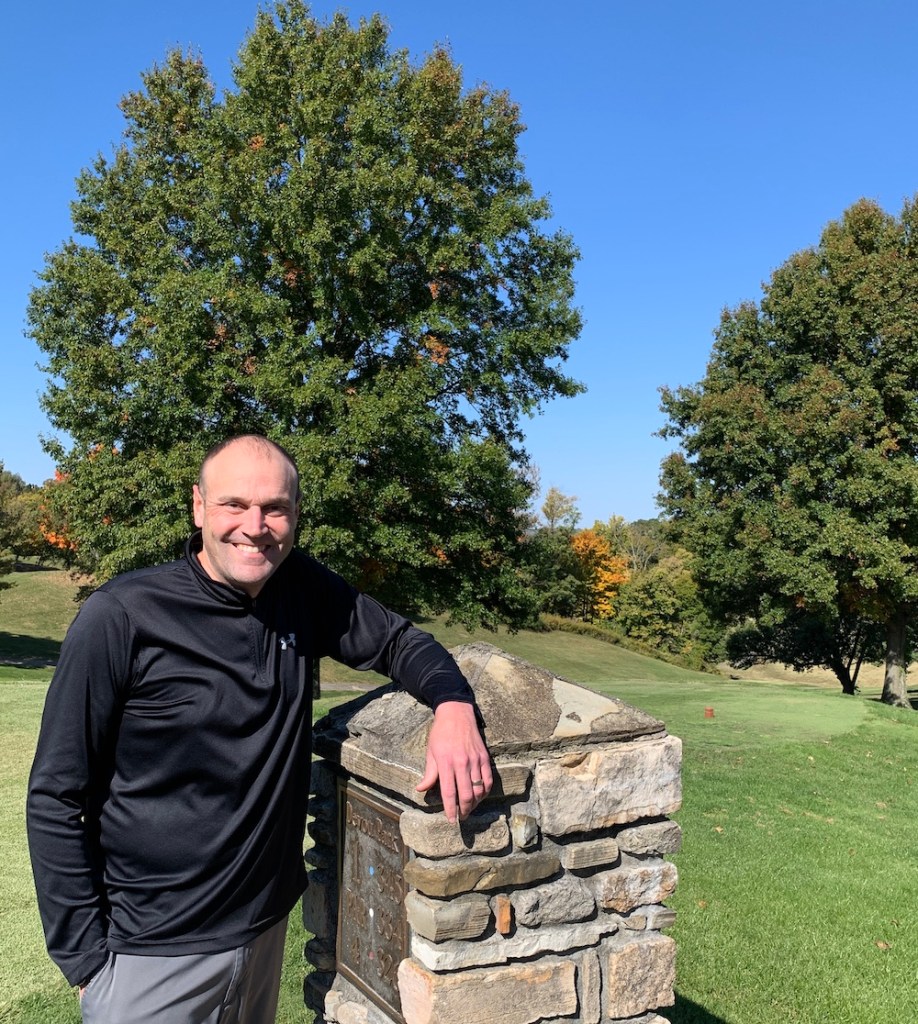 Jimmy is a familiar face around Devou having been the Assistant GM since 2020. Born in Lancaster, OH, Jimmy moved with his family to NKY while in high school. He graduated from Simon Kenton and NKU. He has worked in and around the area including a tenure at Kenton County Golf Course.
Jimmy loves the uniqueness of Devou Golf Course with its rolling hills, scenic views and interesting layout. He's thrilled with the new disc golf course in Devou and loves to see the increased activity in the park. Jimmy is excited to work with both new golfers and those who may not have visited in a while.
When he's not at Devou, Jimmy stays busy with his family – his wife and two children ages 7 & 4 – at the swimming pool, playing t-ball and/or Barbies, and cheering on The Ohio State Buckeyes.
Rounding out the office are other established team members – Sean Macke, Assistant GM and Matt Haney, Superintendent. Together the group has some big goals for improving the course and the overall experience. Stop by the Clubhouse and say hello!
Congratulations, Jimmy!