New General Manager Announced
January 23, 2020
Devou Golf & Event Center is excited to announce Don Tillar, Jr., as the new General Manager!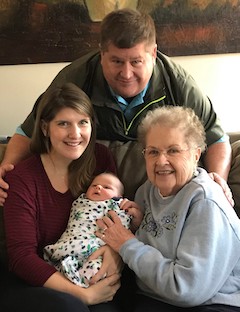 Don joins Devou Golf & Event Center with 15 years in the golf business – 12 years as GM of municipal public golf courses. Born and raised in Cincinnati, Don grew up in Pleasant Ridge and graduated from St. Xavier High School. Following high school, he attended the University of Notre Dame. Don has worked out-of-town for the past 12 years and is very excited to get back to the Greater Cincinnati area. He loves Skyline Chili, Graeter's Ice Cream, Grippo's BBQ chips and Glier's Goetta.
Don has 2 daughters and 1 granddaughter who live in Richmond, Virginia.
Welcome, Don!