November 8, 2022
Devou Golf & Event Center is excited to announce Samantha Stortz as Assistant Manager!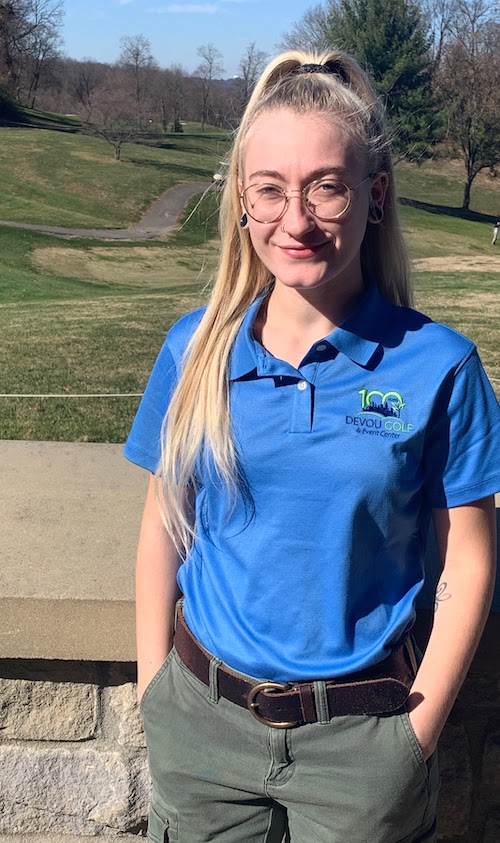 Sam has been working behind the counter at the Café for 3 years. She was promoted to Assistant Manager last week.
Sam will work with Manager Sean Macke on updating the new 19th Hole Bar & Grill by expanding the bar menu and refreshing the food menu as well.
Utilizing her experience as a bartender for both the Café and McHale's Catering, Sam will look to enhance the atmosphere at the 19th Hole by offering an elevated selection of liquor and fun cocktails.
Originally from Erlanger, Sam grew up in a family of golfers and is right at home at Devou. She loves the customers and the staff and has made a lot of friends at the course.
When Sam's not working, music is her biggest hobby – playing flute, piano and singing. She also enjoys crafting and hanging out with her BFF Leo, her pet sugar glider. Stop by the 19th Hole today and say hello!
Congratulations, Sam!