Devou Park Bicycle Rentals
Closed Until Further Notice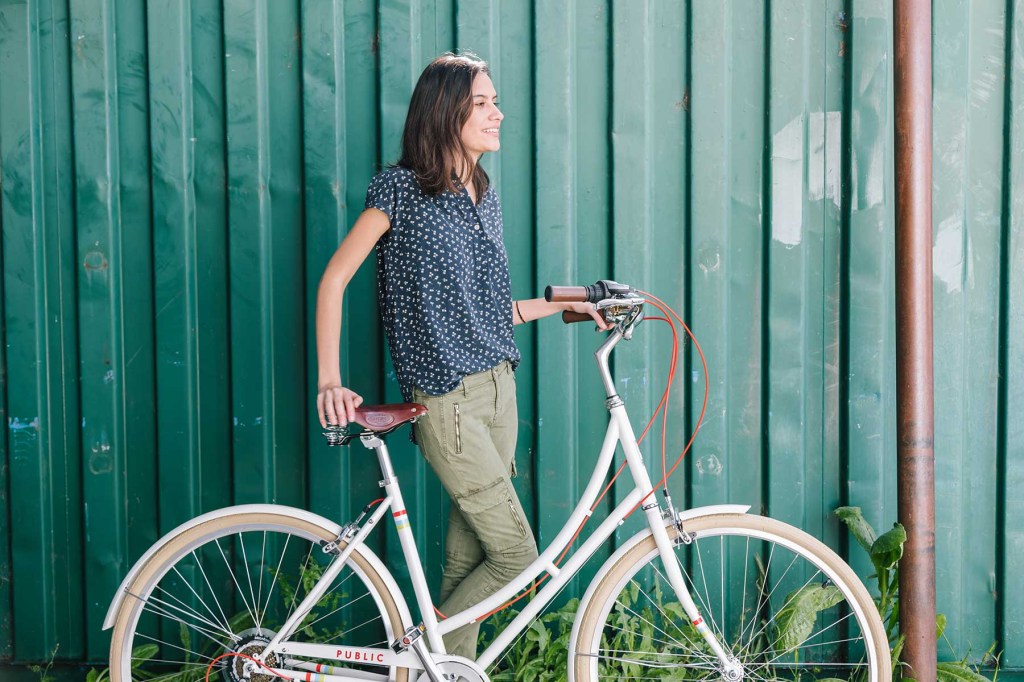 ***Spring 2022 Update – We are currently unable to provide this service at Devou Golf & Event Center. We will continue to update you here as to the status of DevouCycle. We apologize for the inconvenience.
Enjoy a day or an hour exploring Devou Park and surrounding neighborhoods with DevouCycle bicycle rentals. No matter your age or ability, we've got the bike for you!
DevouCycle is based at the Devou Golf and Event Center and offers a variety of bikes for adults and children including road bikes and mountain bikes. For those interested in trying something new, the service has electric bikes, recumbent bikes, tandem bikes, and adaptive hand cycles. Renters with small children unable to ride on their own can rent Dutch bikes, trailers, children's seats, and balance bikes. All bikes can be used in the park and beyond.
DevouCycle can get you rolling on a bicycle built for one or two in no time! All rentals include proper fitting by our trained staff and a helmet. We also offer optional locks & water bottle cages. Visit the Clubhouse at Devou Golf Center and we'll have you on your way! Call 859.431.8030 for additional information.
Open Daily: 8am – Dark
Park closes at dark. Last rental is 1.5 hours before park closes.
Rental Rates:
$6 – $20 — 1 Hour
$11 – $35 — 3 Hours
$15 – $50 — All Day

All Covington residents receive 50% off rentals with valid ID. Rental rates do not include additional 6% sales tax on all rentals. Renters must be 18 years of age or with a parent/guardian and (if pedaling) wearing closed-toed shoes. Valid photo ID and credit card required.
Equipment available to rent:
Kids 12″ Balance Bike
Kids 16″ & 20″ Mountain Bike
Kids 24″ Front Suspension Mountain Bike
27.5″+ Salsa Timberjack Front Suspension Mountain Bike
27.5″ Salsa Pony Rustler / Deadwood & Transition Scout NX1 Full Suspension Mountain Bike
Orbea Avant H50 Roadbike
Public C7 – Classic Dutch Bike
Sun Electrolite – E-bike
Sun Seeker Eco-Tad
Sun Seeker Eco-Delta
Sun Brickell Tandem
Sun Seeker Side-by-Side
Sun Seeker EZ-Classic
Hand Cycle – Top End Excelerator XLT
Bullitt Cargo Bike